Six months ago, I was given the blessed opportunity to share notes from my experiences in Brazil with The Hub News community. What I want the most, is to be a bridge, helping to facilitate a long-due dialogue between African descendants in the United States and Brazil.
Brazil has the highest population of Black people in the world with the exception of Nigeria.
Beginning in the 16th century, an estimated five to six million Africans were kidnapped, enslaved, and brought to Brazil. Compared to the estimated 300,000-500,000 Africans taken to the United States, Brazil's Black population is astonishingly large. Equally remarkable, Brazil was the last country in the West to abolish slavery, over two decades after the United States.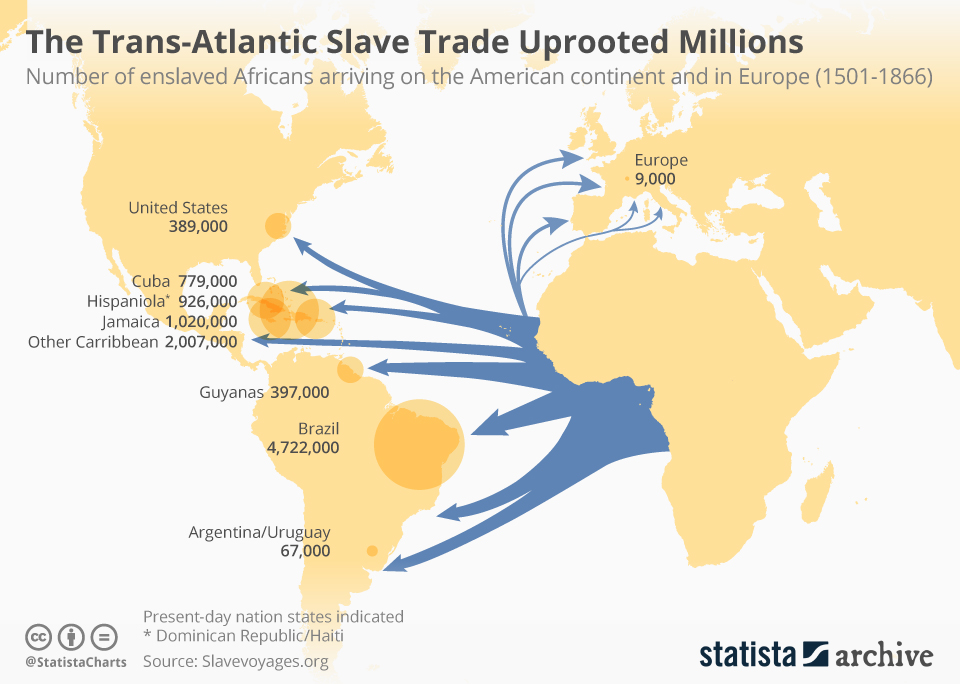 Brazil is generally seen as a false paradise.
Every level of its social structure supports a racial paradox that keeps the majority Black population at the lowest levels of the social hierarchy through a wickedly alluring national concept called racial democracy. This false narrative convinces the rest of the world that Brazil is a tropical heaven with uniquely race-less lore.

This couldn't be further from the truth. In fact, today, Brazil remains a segregated society with racial distinctions: pardo or preto (Black), branco (white), and Indio (Indigenous). There is no "afrolatino" or "latino" in Brazil. (Honestly, this same thing applies to most Spanish-speaking countries in the Americas. It's a secret that most Latin Americans know but don't share.)
Within this racialized nation, women, queer, disabled, nonchristian, the poor and other groups suffer exponentially. Brazil's inequality and human rights violations rank among the top violators by every relevant watch group.
After the first eight years under a truly democratically elected progressive administration, Brazil devolved by electing a racist, fascist maniac named Jair Bolsonaro, often called the "Tropical Trump".
According to The Human Rights Watch:
"President Jair Bolsonaro has tried to sabotage public health measures aimed at curbing the spread of Covid-19 while seeking prison sentences against people who criticized his disastrous response to the pandemic. His administration has weakened environmental law enforcement, effectively giving a green light to criminal networks that engage in illegal deforestation in the Amazon and use intimidation and violence against forest defenders. It has also erected new barriers to accessing legal abortion. The chronic problem of police killings continues unabated. Many prisons are severely overcrowded, leaving detainees vulnerable to violence, extortion, and recruitment by gangs."
I started my project, The Atlantic Archives, not only to shine a light on the reality for the Black nation but to be a weapon in the fight for freedom. We do this by envisioning a future informed by the shared dialogue of working-class communities of activists, artists, first-generation students, and memory workers between the United States and Brazil.
The Atlantic Archives is a transnational community organization which supports historically marginalized groups in Brazil and the United States by assisting in the preservation and sharing of their stories.
By acknowledging the many gaps in the historical record, the foundation empowers communities to collect and preserve their own histories rather than surrendering the curation of their narratives to elite institutions.
This year we launched a pilot fellowship program that funded the work of six young people.
The idea was simple: marginalized communities often need tools and resources to help them document their personal, family, local, and regional histories. Our project provides a starter kit along with hands-on support and training.
The Fellows were given custom backpacks with technology and preservation equipment relevant to their project. These starter kits are specialized for different varieties of archival work; some containing recorders and tripods for collecting oral histories and others containing photography for digital preservation. Each Fellow is awarded a monthly stipend to supplement their time. The result of the four-month program is an assemblage of collections curated by archivists-in-training and their community partners.
I modeled the fellowship program, Mochileiros Arquivistas (Backpack Archivists), after similar programs in Europe and the United States which are proving to build trust between communities and the archives. By extending the movement to Brazil, Atlantic Archives prioritizes the intersectional array of voices and histories which are too often forgotten or ignored. We then take these authentic stories and share them globally.
Each Fellow brings a special set of skills and experience to the group. Together, they represent the voices of marginalized communities in Brazil. Our collective work dialogues with marginalized groups in the United States, empowering individuals who have traditionally been underrepresented.
This brings us to today. We are currently practicing this through a series of virtual, interactive tours of the archival projects with various community groups and educational organizations in the States. 
Our first virtual dialogue was with our sister organization in Durham, NC, SpiritHouse.
"The authenticity of the presentations and having someone that was able to effectively translate.... was an incredibly interactive experience. It really helped to bridge us together across the waters," Nia, Director- Spirithouse
We are currently scheduling more virtual exchanges with like-minded groups. The exchange is a virtual tour of our intersectional network of community archives. The Fellows give an interactional history of their memory projects, with a critical and decolonial point of view of Brazil and its place in the modern diaspora. Participants learn from Black Brazilian activists and artists about global realities, build new relationships and empower one another to take action locally.
I want to invite all supporters of Notes From the Atlantic Archives to participate.
If you have a community group or school course that you would like us to collaborate with, send an email to theatlanticarchives@gmail.com to request registration information.
Indicate the name of your group, the type of organization, and the number of participants. For more info follow us on Instagram @atlanticarchive.